Carol Ann Greene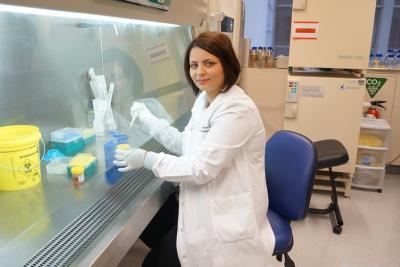 Name Carol Ann Greene
Current Job Title Research Fellow, Department of Ophthalmology
Organisation University of Auckland
My Story
I was very fortunate to be able to be selected to not only participate in the Association for women in science conference but also be a part of shadow a scientist programme on the 13th of July. I had the privilege to spend the day with Dr Carol Greene a research fellow at the University of Auckland.
She not only has a PhD in Ophthalmology which she achieved from the University of Auckland but also has MSc in Applied Genetics from the University of Birmingham and BSc in Microbiology from Bangalore University. Born and raised in India she moved to England with her husband to study and then moved to New Zealand. She has been in New Zealand for 7 years and has already received a lot of awards such as the Chiasma Prize for the Best Bioscience Idea at the Spark Ideas Challenge, a doctoral scholarship, Maurice Wilkins Centre Entrepreneurship Workshop Pitch presentation prize, Travel grant awarded by the International Society for Eye Research (ISER) to attend the annual meeting at Tokyo (September 25-29th 2016) and Travel grant awarded by the Association for Research in Vision and Ophthalmology to attend and present at their Annual meeting (March 2013).
At the moment she is researching to understand the function of the various layers of the cornea with the aim of developing new strategies for corneal regeneration she is also the present secretary and head of Communications of the Faculty Postdoctoral Society at the University of Auckland. Dr Carol Greene has one daughter who is 2 years old and another on the way she has studied for 19 years and what amazed me was that she still manages to have a work life balance. She is a beautiful, ambitious person who told me that in order to become a successful woman in science you need to be determined and need to love what you are doing.
The advice she gave me was to never give up my dreams of becoming an Ophthalmologist and just keep working hard as no matter how many difficulties I face I will achieve my dreams someday.
Article authored by Dania Shafiq, Manurewa High School