Leigh Matheson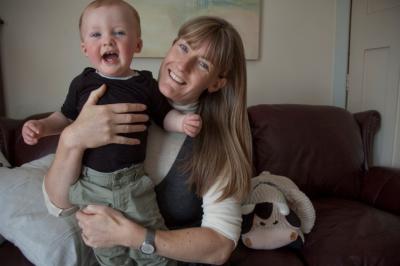 Name Leigh Matheson
Current Job Title Expert Meteorologist
Organisation NZ Metservice
Academic Background BSC (Mathematics), DipAppSci (Meteorology), WMO Class 1
My Story
Career Path: Finished my undergraduate degree 1995. Applied for the forecasting training programme at MetService and was admitted to the programme in 1996 (where I studied for my graduate diploma and forecasting certification). Commenced forecasting in 1997. Became a Lead meteorologist in 2005 and was one of the first women to be named Expert in 2011.
Why did you decide to do science: Natural sciences like geology and weather fascinate me and hence I have always gravitated towards those courses of study.
What I like most about my job: I am involved with real science everyday and the operational work suits my lifestyle.
Highlight of my career so far: Being one of the first women to be classified as 'expert'.
Advice for women looking for a career in science: In terms of meteorology, the sky is the limit - 40% of the forecasters are now women. Past issues of coping with shiftwork and childcare have largely been ironed out, there is nothing to stop women from achieving high levels in the field of meteorology.
What do I do: Day to day I work operationally on morning or evening shifts, monitoring high impact weather and issue warnings and advice to interested parties (councils, media, civil defence). I also act as advisor to other parts of the forecast room. I also write biannual weather articles for the Federated Mountain Clubs Bulletin, and talk to interest groups about meteorology. As an aside, I am the subject matter expert for pilot exams in the field of meteorology - in this case I review and write questions for the CAA syllabus for all three pilot qualifications.