Marie Brown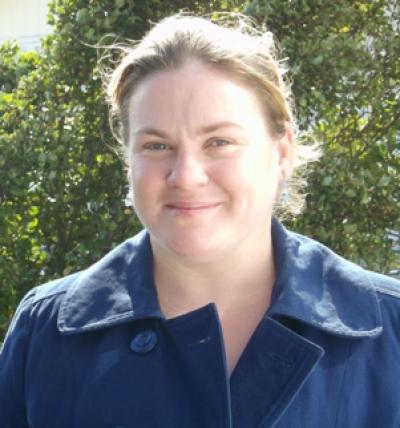 Name Marie Brown
Current Job Title Senior Policy Analyst
Organisation Environmental Defence Society of New Zealand
My Story
Marie Brown, the Senior Policy Analyst for the Environmental Defence Society of New Zealand, shares her career path:
My role is to coordinate a review of biodiversity management around the country. Biodiversity in New Zealand is in a lot of trouble and we need to do better at arresting and reversing its decline. My task over the next few months is to research and write a report on the ways we can improve the state of biodiversity, and what it might take to implement them. It's a pretty awesome first job out of a doctoral programme, and I suppose it's good to reflect on how I ended up here.
I completed my secondary education at Glenfield College on Auckland's North Shore and started volunteering in the weekends with the (then fledgling) Kaipatiki Project, a local conservation group. After college, I went on to the University of Auckland, completing a BSc in Biological Sciences and was in the first group to complete the multi-disciplinary Post Graduate Diploma in Environmental Management, designed and led by Professor John Craig. Shortly after this, I attained a position as a Compliance and Monitoring Officer for North Shore City Council. What a baptism by fire that was - suddenly leading enforcement proceedings and encountering all manner of conflict situations, all the while learning to appreciate the complexities of human interactions with the environment. Following my role in enforcement, I went on to become the Natural Environment Policy Advisor in the same council, handling portfolios as diverse as Telecommunications and the (ever contentious!) urban tree protection issue. NSCC was a great organisation to work for, but then the proposed amalgamation of the Auckland councils seemed like a good time to consider new horizons...
The concept of ecological compensation really intrigued me as an end-user and I came to wonder just how widespread the use of that policy tool was. Ecological compensation is where a positive conservation action is required as part of a resource consent that is allowing adverse effects on the environment. I decided to investigate a PhD on the topic and lucky for me, Professor Bruce Clarkson, Dean of Science and Engineering at the University of Waikato agreed to be my supervisor. Along with, Professor Barry Barton from the Faculty of Law, we embarked upon a challenging and exciting research programme. My research looked at the concept of ecological compensation and evaluated its implementation under the Resource Management Act 1991. My research went pretty smoothly, we put out three papers and the results were well received (well, most of the time!). The story isn't over yet though, the thesis is still under examination!
The best part of my research for me was the amazing support I had from other people and the networks I was able to build through a nationwide research programme. Just as I handed in my thesis, an opportunity came up with EDS for a one year research contract. This role also provides me with an opportunity to build on that network developed through my thesis. EDS has an excellent reputation for measured, evidence-based research, education and advocacy, and I'm thrilled to be part of the team. Landing a role that I am so passionate about is the best outcome from my PhD and demonstrates to me the importance of sticking to subjects you like and things you are good at, because the best jobs don't feel like one!